optimistic thinking
What is optimistic thinking?
Helen Keller once noted that "Optimism is the faith that leads to achievement. Nothing can be done without hope and confidence." The belief that things will turn out well is what motivates effort and encourages us to keep trying. After all, if we truly believed that our efforts are wasted and that things are going to end badly, why would we make the effort? We want our children to have an attitude of confidence, hopefulness, and positive thinking about themselves and their future.
As we have all struggled with the challenges, maintaining a sense of hopefulness and optimism is critical. The sacrifices that we make are inspired by the belief that they will make a positive difference for our families, our communities, and our country. Fortunately, optimistic thinking is a skill that can be taught. Below is a simple strategy to promote a child's or teen's sense of optimism.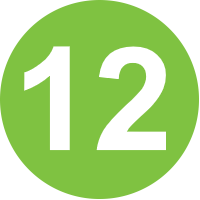 Activity to build optimistic thinking: even if
The goal of this activity is simple - to encourage children and teens to reframe a loss as an opportunity. Instead of focusing on the negative, we can help them see the positives in the situation.
elementary students:
For younger children facing a challenge, it may help to focus on simple things they can still do. For example, even if they can't go to a friend's house to play or for a sleepover, they can play a virtual game together. Or, even if they can't go see a movie, they can still play a favorite board game with their family.
middle school students:
For middle school students, learning a new skill like cooking can be a fun and rewarding way to see the positive in a situation. For example, even if they can't go out to their favorite Mexican restaurant, they can learn how to make tacos at home.
high school students:
For teens, challenging times can bring about opportunities to learn and grow in new ways. For example, being able to contribute to the family and community through work or volunteering can help them find meaning in a challenging situation.
Additional activities for students and families
Learn more about the rest of the skills measured by the DESSA and access activities that families or educators can use with students K-12 to build their skills.