We're committed to your success.
The Connecticut State Department of Education (CSDE) will make the DESSA Assessment System available to districts at no cost. The DESSA comprehensive assessment system includes the DESSA-mini, the universal screener, and the DESSA, an in-depth assessment.

This strength-based assessment suite provides a data-driven approach to SEL leading directly to strategies and interventions for students and enabling schools to document progress, evaluate outcomes, and continuously improve their SEL programming over time.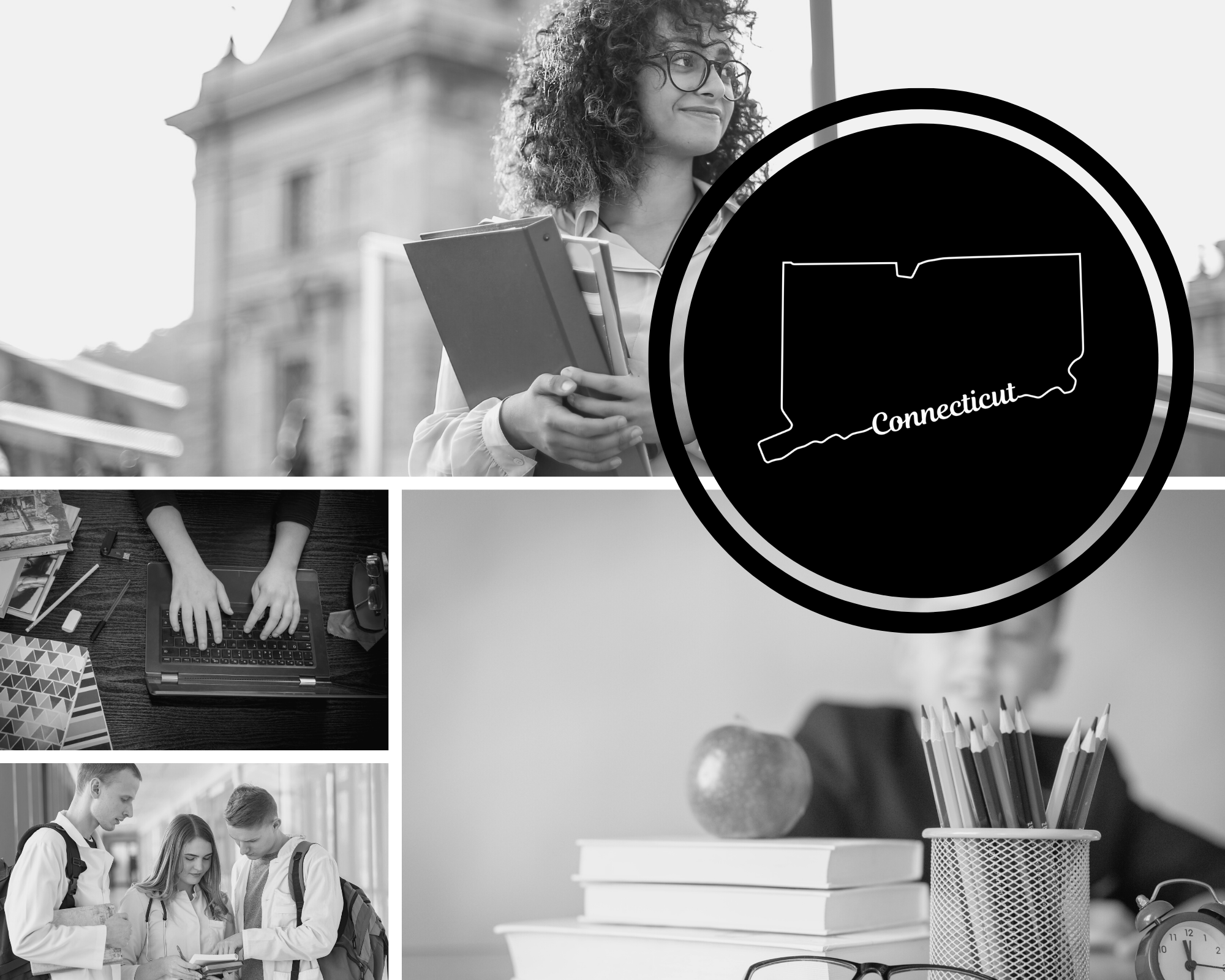 7 Ways CSDE is Leading Social and Emotional Learning
The Connecticut State Department of Education has created a great resource for districts across the state. Download it today to discover more information on how to support social and emotional learning in your district this school year.
District Information Flyer
Download our District Information Flyer to find important dates, available information sessions, and more information on joining us for Cohort 2.

What is the first step to sign up?
Welcome! The first step is to join an information session, which will walk through the process of joining a cohort, expectations for the districts and schools, and expectations from the state.
How do I know if we are ready?
Join our info session to learn more about expectations and ways to evaluate your readiness. We are here to help you in your Social and Emotional Learning program - let us help set you up for success!
What are the deadlines?
The deadline to sign up for cohort 1 is June 25th.
There is a limited number of district seats available for cohort 1 - reserve your spot today!
The deadline to sign up for cohort 2 is October 2021.
We are accepting districts for district 2 at the same time as cohort 1, so join an information session to secure your spot!
Not ready to join a cohort right now? We will have information sessions and cohorts in the near future!
What are the cohorts?
We are signing up districts for the 2021/2022 school year in two cohorts to easily and effectively bring The Aperture SEL System to districts across the state.
Cohort 1 will sign on no later than June 25th. There are 25 district seats available.
Cohort 2 will sign on no later than October 2021. There are 75 district seats available.
Unsure if you are ready for the first two cohorts? We will have more opportunities to join information sessions and sign up for future cohorts along the way.
Why is the CSDE providing this?
The Connecticut State Department of Education believes there is a need to screen for Social and Emotional Competencies (SEC) in students across the state.
After a rigorous bid process, the CSDE selected Aperture Education and the DESSA-mini is the preferred program to screen students K-12.
What was the selection process?
The bid process was a months-long program put forth by the Connecticut State Department of Education. After a rigorous selection process, the CSDE selected Aperture Education as the state-wide voluntary social and emotional competency screener.
What does the state need from my district?
The state requests access through a dashboard to determine usage of the Aperture SEL System, The DESSA, and the DESSA-mini.
Is there a minimum number of schools needed to sign up per district?
We encourage districts to bring on as many schools that are interested to join, however, we will provide guidance for each district based on district size in our information sessions.
[Press Release] Partnership Information
Districts Committed
Cohort 1 Districts:
Plainville Community Schools, Canterbury Public Schools, Windsor Public Schools, Stafford Public Schools, East Conn, West Hartford Public Schools, Odyssey Community School, Montville Public Schools, Windham Public Schools, Regional School District #17, Vernon Public Schools, Watertown Public Schools, Suffield Public Schools, Bethany Public Schools, Enfield Public Schools, Side by Side Charter School, Winchester Public Schools, Plainfield Public Schools, Clinton Public Schools, New Fairfield, Consolidated School District of New Britain, Naugatuck Public Schools, Coventry Public Schools, Wallingford Public Schools, Brooklyn Public Schools, Norwich Free Academy, Hebron Public Schools, Bethel Public Schools, New Beginnings Family Academy
Cohort 2 Districts:
Area Cooperative Education Services, Ashford Public Schools, Canton Public Schools, Chaplin Public Schools, East Lyme Public Schools, Fairfield Public Schools, Groton Public Schools, Hamden Public Schools, LEARN, Madison Public Schools, Marlborough Public Schools, Middletown Public Schools, Norwich Public Schools, Old Saybrook Public Schools, Putnam Public Schools, Regional School District 12, Regional School District 14, Regional School District 15, Simsbury Public Schools, Stamford Public Schools, Waterbury Public Schools, Windsor Locks Public Schools, Wolcott Public Schools
Communication for Parents
Here is a document you can pass along to your parents or guardians about the Aperture System. Download Here
Aperture's new Parent Portal is available HERE.
Aperture 8 Guide available HERE.
Aperture's Parent One-Pager available HERE.
Sample Parent Letter in English and Spanish.
Information on Joining Cohorts
To review an overview of our partnership and how to join a future cohort, please review the slide deck available here.
Looking for an in-depth chat? Schedule a time with Lisa-Anne below!
The first step is to join an information session to learn more about what the CSDE + Aperture Education partnership entails, a dive into the Aperture Education System, and how to sign up for the cohorts. We understand every district is different and are ready to discuss how we will help you properly screen for social and emotional competencies with the DESSA-mini and utilize the DESSA for a complete, CASEL-aligned SEL assessment.