MAke a difference with educator Social and emotional learning (SEL)
Supporting the social and emotional knowledge, skill set, and well-being of your K-12 educators and staff is vital for them and for their students. Check out these resources to learn more about the impact of investing in educator SEL.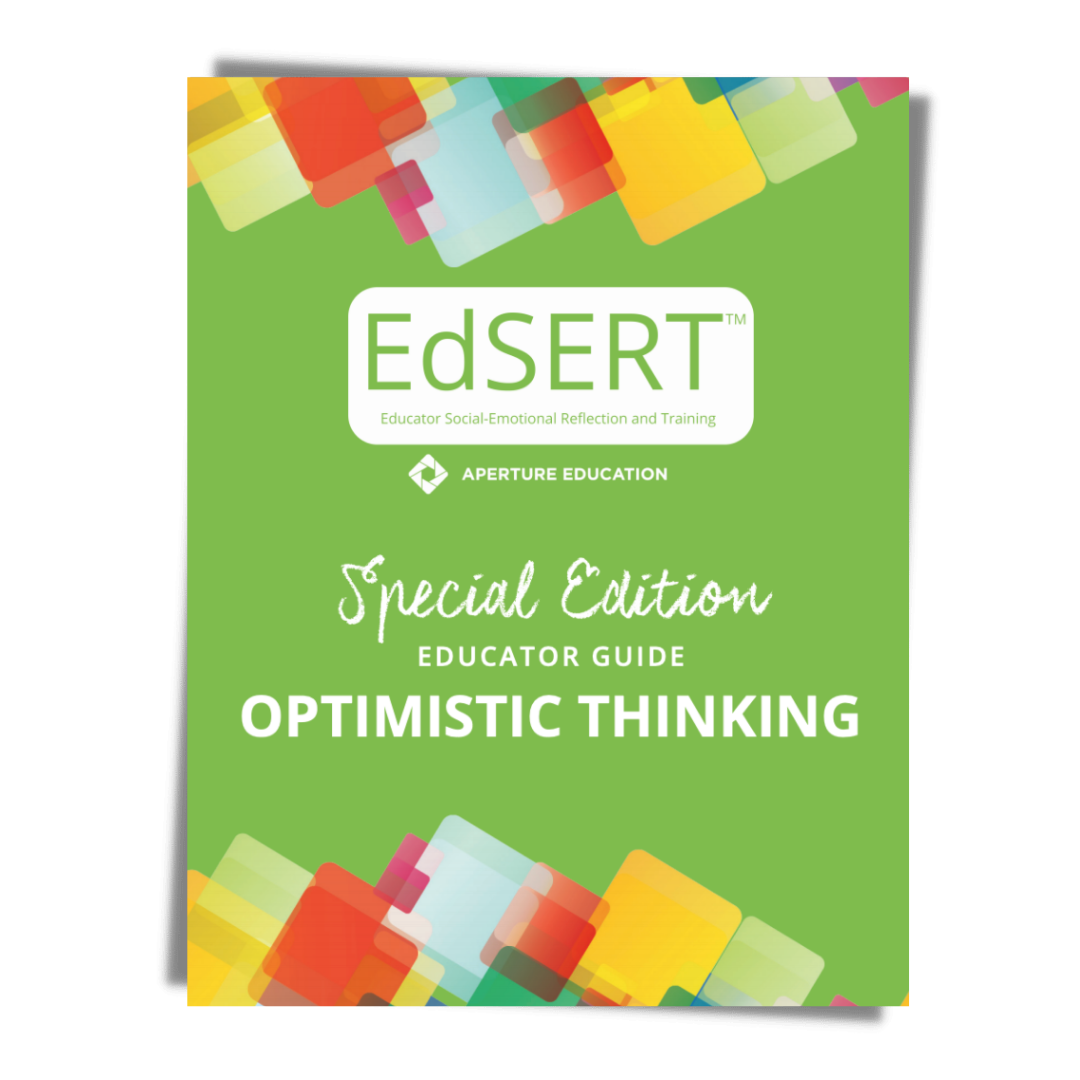 Special Edition Educator Optimistic Thinking Guide
EdSERT is our SEL-focused professional development program for K-12 teachers and out-of-school time staff. Our Special Edition Optimistic Thinking Guide focuses on one of our eight Aperture social and emotional competencies — Optimistic Thinking.
Learn more about the importance of Optimistic Thinking in educators and get access to free strategies.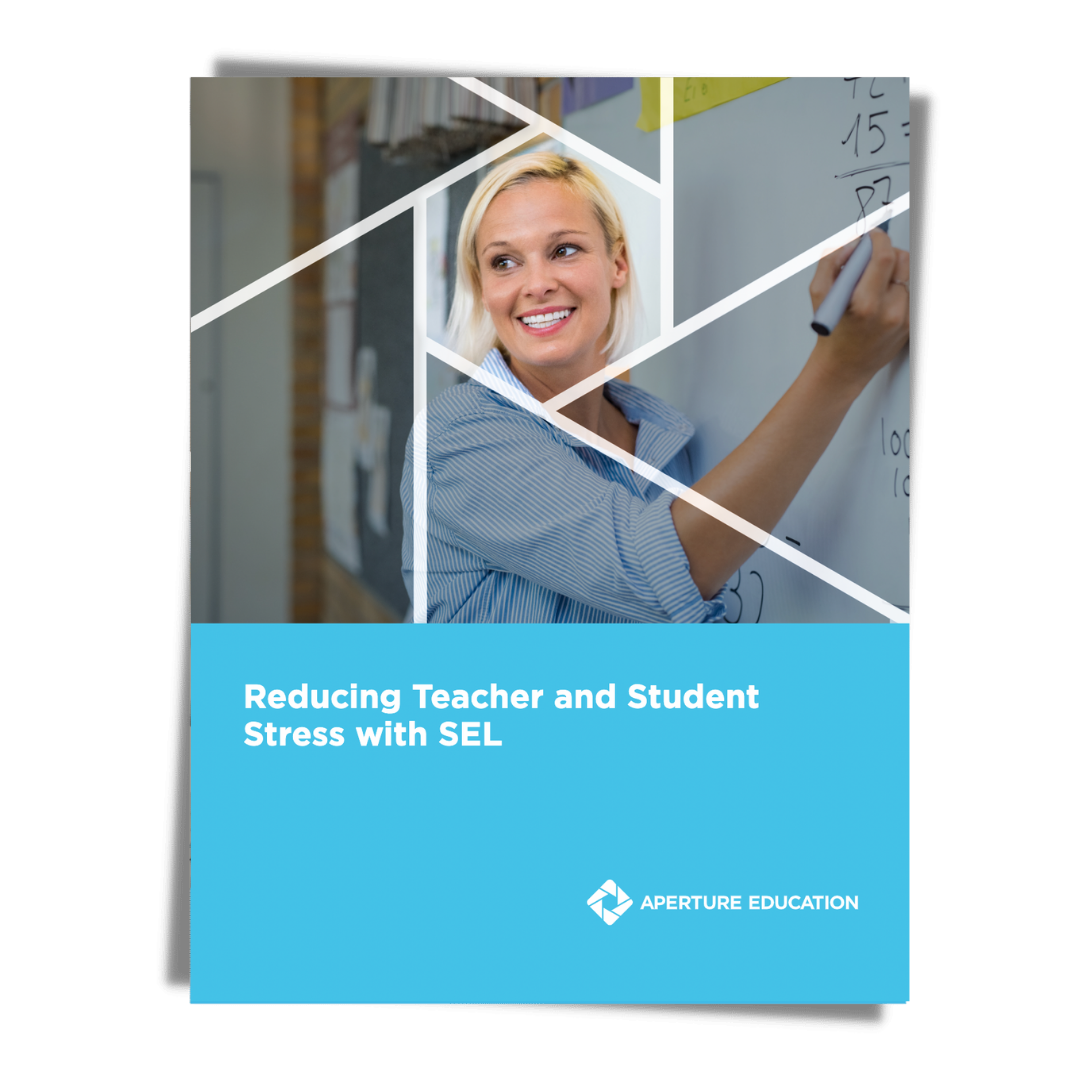 Reducing Teacher stress
white paper
Research shows that when teachers are able to effectively manage stress and the demands of teaching, they are less likely to leave their profession. Support teachers by leveraging SEL.
Learn more about how we can help teachers practice stress management techniques to avoid burnout and improve student outcomes.
15-Minute video workshops
Below is Aperture Education's series exploring the eight skills the DESSA assesses. During each video you'll learn more about how to grow your students' skillset, how to practice and model the skills as an educator, and get access to free strategies to practice in the classroom. Check back monthly as we continue to release skill development videos.
Competence builds confidence
Build a common language for administrators and educators throughout your school district or program. Together, you can build confidence through SEL and create a more positive school climate, a supportive professional development network, and more engaged community.
Aperture Education promotes the 8 CASEL-aligned competencies below that help educators and students better understand one another while building strengths.
Ready to demo our educator sel platform? fill out the form below to be connected with a member of our partnership team.